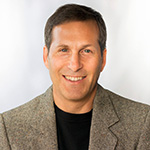 Robert Hirsch, MSW, LCSW
After five years of counseling experience with private, public and state agencies in California, Massachusetts and Washington, Robert Hirsch opened his present practice, Hirsch Counseling and Consulting, in Greater Seattle in 1991.
While he specializes in the treatment of sexual addiction, relationship issues and treatment of depression, he also performs parenting evaluations and anger assessments for the courts. Robert's general practice includes individual, family and couples counseling.
As seminar leader, lecturer and consultant, his presentations have covered parenting issues, team building, crisis management, cultural diversity, stress management, addictions, sexual addiction evaluation and treatment, and family reunification.
Performing emergency services, Robert has worked with Jewish Family Services in Seattle, has served as Crisis Counselor and Outpatient Therapist for the Island Counseling Center in Martha's Vineyard, Massachusetts, was a therapist for Starting Point, in Hayward, California, where he assessed and treated adolescents and adults in the outpatient chemical dependency treatment program.
Education
M.S.W. 1985 with Honors, University of Michigan
Fields of Specialization: Sexuality, Family & Group Work
Certifications
ACSW. Member of the Academy of Certified Social Workers
LicSW. Licensed Clinical Social Worker, State of Washington #LW4952, since 1991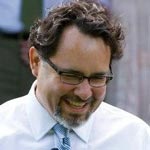 Walter Cardona, M.Ed.
Walter Cardona is a counselor with 14 years of clinical experience. He has extensive experience working with emotionally and behaviorally-challenging adolescents since 1994. During his graduate training, he completed a year-long practicum at the Masters & Johnson Sex Therapy Clinic in St. Louis, Missouri.
Walter has worked in counseling and family therapy centers, and a juvenile sex offender treatment program, and consulted with First Nation healing centers helping juvenile sex offenders develop healthier lives. He operated a private practice in Calgary, Alberta, Canada, conducting ongoing therapy, parenting assessments, adolescent risk assessments, and chemical dependency evaluations. There, he was qualified as an expert witness in Family Therapy, parenting, and parenting assessments for the Alberta Provincial Family & Youth Court.
Walter currently serves as a Crisis Intervention Specialist with the YMCA and King Co.'s Children Crisis Outreach Response System (CCORS) assisting families and their children and adolescents. His scope of private practice focuses on the treatment of emotional, behavioral, and mental health issues using emotional, relational, and trauma-focused approaches.
Education
M.Ed. 1999 Counseling, University of Missouri, St. Louis, MO
Certifications
American Counseling Association (ACA) #06100068: Member since 1996
Association for the Treatment of Sexual Abusers (ATSA): Certificate, 2004
Licensed Mental Health Counselor Associate (LMHCA) Washington State (MC60168636)
Certified as a Mental Health Professional (MHP), Dept of Social Health and Services (DSHS)
Certified as a Child Mental Health Specialist (CMHS) Dept of Social Health and Services (DSHS)